Nuevo Emperador, Panama







Click on Programs to learn more about their work in this community
General Information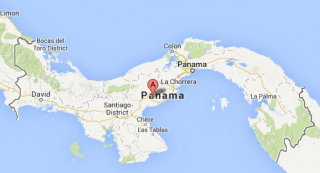 | | |
| --- | --- |
| Population* | 3000 |
| Number of homes | 750 |
| Avg # of people per home | 2 |
| Electricity | Yes |
| Corregimiento | Nuevo Emperador |
| District | Arraijan |
| Corresponding Health Center | Puesto de Salud within the community |
| Distance from compounds | 1 hour 30 minutes, depending on traffic |
| Road conditions | Good, paved roads |
* Population does not reflect how many patients will be seen on medical
brigades.
Expressed Needs and Capacities
Nuevo Emperador is a large community in Western Panama. The community has expressed several strengths, which include the management of numerous small businesses, as well as having a Parent-Teacher committee. The community would like improvements to its access to medical care and its water system.
Education
The community of Nuevo Emperador has a primary school that teaches children between the grades of Kindergarten and 9th grade. At the school, a team of 55 teachers handle approximately 1041 students. The building has 22 classrooms, a kitchen, a dining room, an office for the teachers, and a recreational area for recess.
Water
The water system in Nuevo Emperador uses a turbine system. The system is maintained by a water committee, which has 7 members. All of the community members are connected to the water system and pay $6-7 per month to use it. The water system has some issues, and often cannot reach houses that have greater elevation within the community.
Health
Nuevo Emperador has its own puesto de salud within the community. This is smaller than a health center, and typically has fewer medications available and does not have consistent medical staffing. The most common ailments are infections, lice, and illnesses associated with asbestos. Community members have to travel to a different community to access dental care.
Socio-Economics
The community members of Nuevo Emperador have several sources of employment: agriculture, manual labor, and small businesses. The types of small businesses include small shops, convenience store, bars, supermarkets, and bakeries. Currently, there is no access to credit in the community.
Environmental
Currently, Nuevo Emperador does not have any recycling system available. However, they do provide some level of education that addresses the environment, including waste-management. It is typical for community members in this region to dispose of their garbage by burning it.
Legal
The community of Nuevo Emperador has received some basic legal education provided by the government discussing topics such as "rights and responsibilities." It is unclear, though, if there is access to legal resources within the community.
Government Structure
The community of Juan Diaz has one governmental offical, Carlos Fernandez, that represents them in a local legislature.
Other Organizations Working in Nuevo Emperador
Nuevo Emperador has worked with the La Autoridad del Canal de Panamá (ACP) which is the Panama Canal Authority. Additionally, the community has worked with an NGO that works with environmental projects.
Conclusion
The Global Brigades programs that bring brigades to Nuevo Emperador are Medical and Dental.