Insurance Coverage During Brigades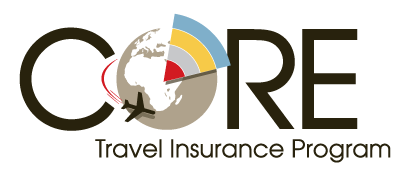 All volunteers registered to participate in a Global Brigades in-country program are automatically enrolled in the
Core Travel Insurance
policy, which provides volunteers with emergency medical coverage and other travel protection during their program dates. The travel insurance policy, which is underwritten by Axis Insurance, provides basic comprehensive travel coverage which includes, but is not limited to the following types of coverage:
Emergency in-country medical expenses - $50,000.00
Emergency medical evacuation and repatriation - $1,000,000.00
Accidental Death and Dismemberment - $10,000.00
Emergency Dental Care - $1,000.00 ($250.00 limit for alleviation of pain)
Trip Cancellation - $1,000.00
Trip Interruption - $3,000.00
Specific details about the policy as well as answers to frequently asked questions can be found in the Core Travel FAQs document. It is the responsibility of all volunteers to carefully review the information contained in the FAQ document and on this travel insurance page, in order to familiarize themselves with what is covered under the policy. For an additional cost, all volunteers also have the option of upgrading the basic policy limits provided through the Core Travel plan or extending their coverage dates. If you wish to purchase an upgrade or extension through Core Travel, please log on to the Core Travel website using your name, date of birth, and program name ("Global Brigades"). By logging onto the website, you are also able to print out your individual insurance ID card. Any policy upgrades or extensions must be purchased before the program start date.

Please note that the Core Travel Policy only covers emergency medical treatment. If you choose to obtain
non-emergency medical treatment during your program dates, beyond care which can be provided by our local staff physicians, you will be solely responsible for the associated costs.
Should you have any questions regarding the travel insurance policy or upgrade process, please contact Global Brigades' Legal Officer, Pallav Vora at pallav@globalbrigades.org. If you have a specific question about an insurance claim or coverage upgrade, you may contact Core Travel directly at administrator@coretravelinsurance.com.