VOLUNTEER GOAL
5 volunteers needed
Texas A&M Public Health Brigade May 2014 Nicaragua
May 18, 2014 - May 24, 2014
Public Health volunteers at Texas A&M University will spend 7 days in Nicaragua completing Public Health Projects. 

Public Health Brigades volunteers will empower under resourced communities in the developing world to decrease life threatening diseases by providing public health education and improving home infrastructure. Global Brigades works to train community volunteers to promote health and hygiene, while student volunteers work side-by-side with the community to improve the overall infrastructure within the home through the construction of five projects: eco-stoves, latrines, showers, water storage units and concrete floors. Projects are chosen based on medical brigade patient records, along with observations in the community, which confirmed high levels of respiratory, Chagas and other preventable diseases caused by poor in-home infrastructure.  Between brigades, the in-country team provides follow-up to ensure the maintenance and work to find funding that will complement community health goals and perpetuate future construction. 

For public health initiatives, students work with families in Panama.  Many families currently have pit latrines which often overfill and flood during rainy seasons.  This is a detrimental health hazard for the families and communities.  Students are brought in to build above-ground composting latrines.  They will work with the families in their homes to construct these latrines. The latrines are composed of an above-ground structure filled with saw dust.  When families members defecate it combines with the saw dust and begins composting. This compost in turn can be utilized by the families to help harvest their crops.
VOLUNTEERS (10)
Volunteers by most donations raised
General Donations
$0 Raised
$0 Goal
DONATE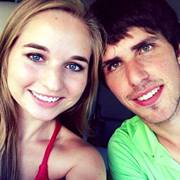 Brooke LaGarce
$750 Raised
$750 Goal
DONATE

Elisa Esparza
$750 Raised
$750 Goal
DONATE

Elizabeth Ramey
$20 Raised
$20 Goal
DONATE

Elizabeth ramirez
$20 Raised
$20 Goal
DONATE

Harley Smith
$770 Raised
$750 Goal
DONATE

Jannzeth Trevino
$750 Raised
$750 Goal
DONATE

Miranda Reinhard
$20 Raised
$20 Goal
DONATE

Tyler Ulmer
$750 Raised
$750 Goal
DONATE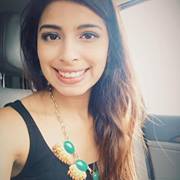 Yocelyn Elizondo
$750 Raised
$750 Goal
DONATE

Yuliana Hernandez
$750 Raised
$750 Goal
DONATE
ACTIVITY FEED
Site Updated
624 days ago
Yuliana Hernandez
donated 750.0000 2587 days ago
Kyara Trevino
donated $480.00 2587 days ago
Guest User
donated $750.00 2587 days ago
Guest User
donated $750.00 2587 days ago
Harley Nicole Smith
donated $750.00 2587 days ago
Brooke LaGarce
donated $400.00 2587 days ago
Tyler Ulmer
donated 500.0000 2589 days ago
Yocelyn Elizondo
donated 270.0000 2592 days ago
Chester Gail Lee
donated $100.00 2600 days ago